Innovative by tradition
Movex is a dynamic and flexible business reality, created from a strong partnership between well-established corporations that have been active in the industrial production for over ten years. Movex is driven by the will to design and manufacture top quality items, combining technical performance and design, in order to offer its customers the best innovative solutions and service.
Based in the production area of Telgate (BG), the company features a widely diversified and increasingly enriched catalogue, including chains and modular belts, curves, sprockets, idlers and bearing, that can meet all applications for any industrial systems, driving it efficiently and safely.
Specialized in the complex beverage industry, Movex designs and produces customized handling components for the most specific market requests: from food to automotive industry, from packaging to process automation. In collaboration with a highly qualified world class technical team the company distributes its products all over the world, by proposing itself as a top leading, flexible and professional supplier for all markets.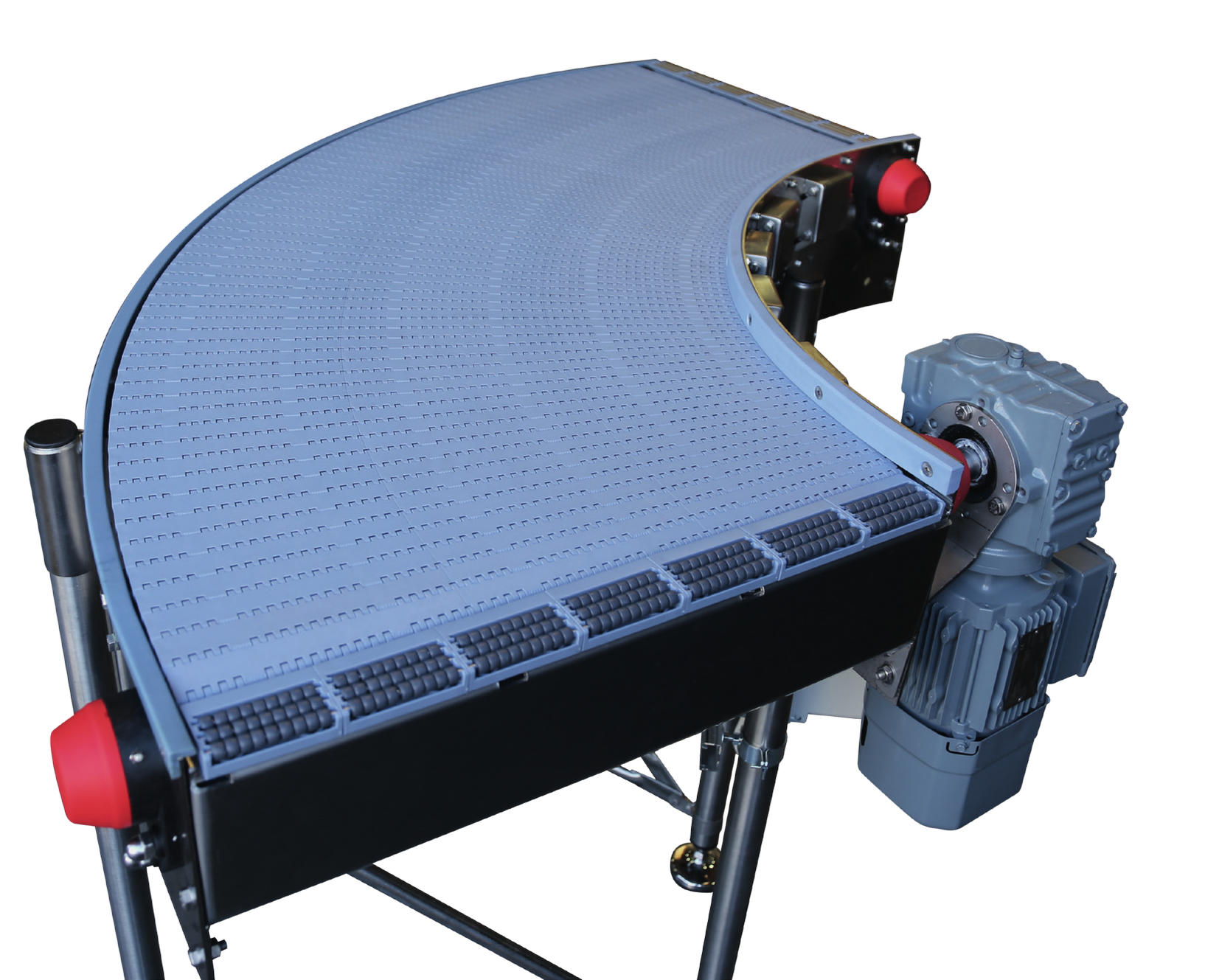 "MOVEX Zero Contact ™
The new modular radius belt Zero Contact ™ is available in different widths with a closed-top surface capable of handling a variety of package sizes, types and configurations including delicate products exiting a shrink wrapper.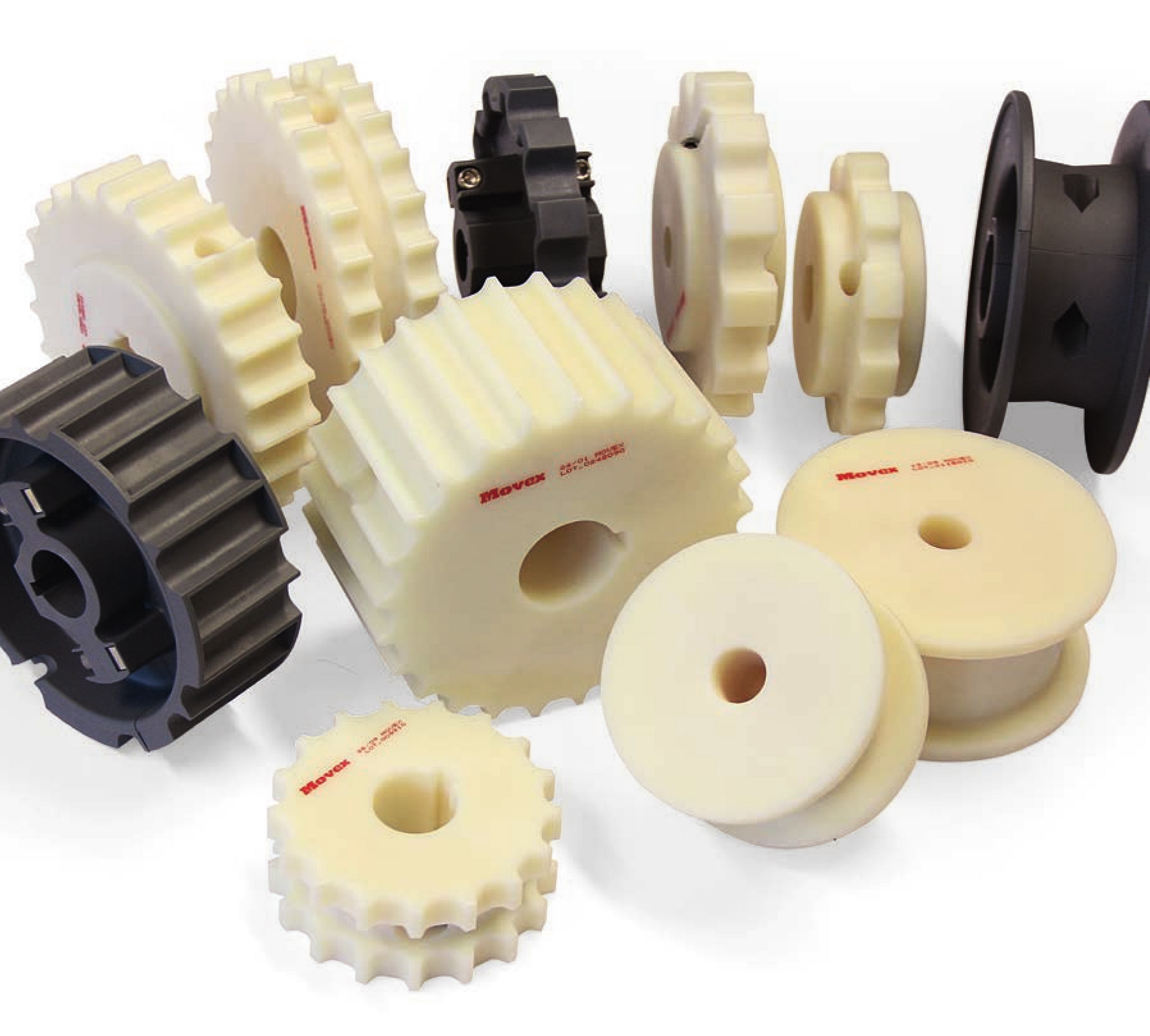 MOVEX Sprockets
The sprocket is one of the most important parts of a conveyor. A well designed sprocket will ensure that the conveyor runs smoothly and efficiently for a long time. We have a wide variety of machined and molded sprockets to cover all application needs. Movex Sprockets aredesigned based on many years of experience to provide you the ultimate solution.
1. All our sprockets are designed split so that it can be installed and uninstalled from the shaft easily.
2. All surfaces and edges from the sprockets are smooth to prevent dirt depositing easily. This makes cleaning easier, maintaining a highhygiene standard.
3. Our sprockets are produced from the best polyamide material to ensure longer wear life.
4. The sprocket teeth are uniquely designed to provide maximum contact surface with the chain henceforth giving lowest applied force per tooth. This ensures longer wear life for the sprocket. In addition the sprockets are designed in such a way that chain elongation tolerances can be absorbed. This will assure a life-long positive engagement between chain and sprocket.
5. Bolds used to assemble the sprockets are paired with nickel or zinc plated steel nuts to ensure easy removal.