Introduction:
lhandal Energy Solutions Sdn Bhd was conceived out of the goal of becoming a pioneer in the newly established sector of renewable energy and energy optimization. Since its conception, a variety of technologies have been adapted for the Malaysian market that does our goal justice.
The company represents well respected manufacturers from Australia, Germany, Denmark, Austria, the United States of America, amongst others and further develops and manufactures its own range of energy efficient Hybrid Heat Recovery Systems. This is necessary due to the fact that the direct utilization of the imported products did not provide for the local operating environment and as such compromise on system performance when applied directly.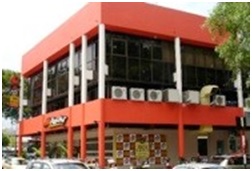 After having proved our technology and specialized system designed for various key properties around Malaysia, Ihandal has now become the preferred partner to a majority of hospitality groups for all their energy saving needs. Large hospitality groups including Tune Hotels Group, Mayland Group (Based in Hong Kong), IGB Berhad, Seri Pacific, Puteri Pacific are just some of the clients that have chosen Ihandal Energy.
Today the company has established a stronghold in the Malaysian market offering hot water- energy solutions for the domestic as well as the commercial and industrial market. A recent feat is to be the first heating system in Malaysia to be awarded "Pioneer Status" for Energy Efficiency and Innovation by the Malaysian Industrial Development Authority", meaning that all ours clients enjoy a 100 percent income tax rebate for the entire capital cost.
With over 30 key large scale properties already using Ihandal's solutions within a 2 year period, it serves as a testament to the dedication, knowledge, ability, and trust that Ihandal prides itself upon.
Company Vision: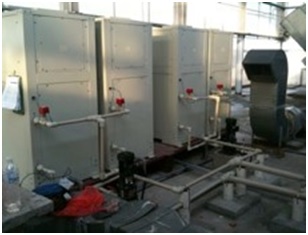 By building upon the success that Ihandal has so far had within the Malaysian industry, Ihandal targets to expand its technological abilities continuously, to be at the forefront of the field of energy efficiency, and to be a key player in the adoption of green and environmentally friendly solutions in the ASEAN region.
Working Principle:
In fulfilling our principles of putting the customer first, Ihandal has been another pioneer in providing zero-investment and guaranteed savings solutions. Solutions are put in at no-cost to the owner and either purchased on success-basis or paid off in installments designed around the amount saved on a monthly basis. This serves as a testament to the confidence we have in the potential of our solutions.
After sales service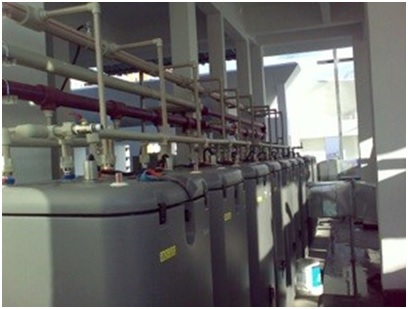 Ihandal prides itself of providing its customer with the highest level of service and after-sales service. We have accessible in-house trained service technicians and supervisors. With more than 20 full time service professionals, we offer 24 hours immediate site response to all our clients. Preventive Maintenance & Service Agreements are tailor made for each system solution though one of the benefits of our systems is minimal maintenance at most. However, we have also established an optional remote monitoring system that is one of a kind. It has the ability to measure the energy used if any, temperature output, pressure and flow, which will help our technicians/engineers in our office diagnose the problem before dispatching a team with the needed replacement parts. This is a innovative solution that is unique to our Hybrid Heating Systems.
Product Development
Ihandal will continue to search for products and technologies globally that can support the company's effort to expand its business in the market. In situations where components or products are not available and/or are not currently cost effective, the company commits to channel its efforts to develop and manufacture such components or products in the near future.  We are currently actively pursuing the application of a grant from SMIDEC to set up our own manufacturing facilities to aid in further reducing the costs and making our technologies more accessible to a wider range of consumers.
Heat Pump – Besides having direct access to world market leaders of heat pump technologies, Ihandal has joined forces with well-known OEM manufacturers of airconditioning components and products to produce efficient heat pumps to perform optimally in the climatic conditions and the requirements for the Asian market. The heat pumps range from small domestic, to large commercial / industrial as well as for pool heating applications, however using world-renowned parts such as compressors from Copeland Scroll, variable speed drives from Danfoss and pump solutions from Grundfos.
Heat Recovery System – Utilizing the waste heat from the air-conditioner condenser unit or other energy equipments and channelling it to heat up water is a very economical way of energy usage. We developed the heat recovery system for tapping waste energy from aircondition-, Chiller- refrigeration-, compressor- or diesel engine plants. The concept is today being recognized by large players within the refrigeration industry and being supported by full warranty on compressor units involved. To make this concept a reality, the controller is an integrated part of the concept and which will ensure maximum energy recovery and at the same time protect the equipment at both the hot water and the refrigeration side
Hybrid Heating Systems – Combines multiple energy efficient heat sources to produce an overall solution that is faultless and zero energy leaks and wastage in its design and operation. More details can be found in technology write-up.
Proven Track-Record:
Ihandal's solutions have been adopted in small residential developments to a 1000-room living quarters. It is this flexibility in design that has given Ihandal the edge. Here are some notable examples of implementations across Malaysia.
Conversion from Traditional Systems
| | | |
| --- | --- | --- |
| Client | Previous System | Annual Savings (RM / %) |
| Gleneagles Hospital Kuala Lumpur | Electric Element | RM 131,573.52 / 72.3 % |
| Boulevard Hotel Mid Valley | LPG Boiler | RM 155,000.00 / 81.6 % |
| Cititel Hotel Mid Valley | Heat Machine | RM 164,088.64 / 67.2 % |
| Cititel Hotel Penang | Chiller Heat Recovery | RM 139,216 / 73.6 % |
| Puteri Pacific Hotel Johor Bahru | Diesel Boiler | RM 159,260 / 69.5 % |
| One World Hotel Petaling Jaya | Natural Gas Boiler | RM 80,000 / 42.3 % |
| Grand Dorsett Hotel Subang Jaya | Heat Machine | RM 135,000 / 75% |
| Seri Pacific Hotel Kuala Lumpur | Diesel Boiler | RM 1,100,000 /90% |
List of Completed/Ongoing Projects:
Tune Hotels LCCT
Tune Hotels Jalan Burma
Tune Danga Bay Johor Bahru
Tune Hotels Kulim
Tune Hotels Ipoh
Tune Hotels Kota Bahru
Tune Hotels KL Extension
Tune Hotels Cyberjaya
Ascott Cyberjaya
Boulevard Hotel Mid Valley
Cititel Hotel Mid Valley
Cititel Hotel Penang
One World Hotel Bandar Utama
Grand Dorsett Hotel Subang
Dorsett Hotel Plaza Phoenix
Gleneagles Hospital Jalan Ampang
Gleneagles Hospital Extension Penang
Seri Pacific Hotel Kuala Lumpur
Oriental Hotel Penang Road
Penang Swimming Club
Puteri Pacific Johor Bahru
Star City Hotel Kota Kinabalu
GA Hotel Alor Setar
Grand Inn Hotel Macalister Road
Light Hotel Penang (PELITA)
Equatorial Hotel Penang Executive Wing
Equatorial Hotel Ho Chi Minh
Empire Hotel Subang Jaya
Equatorial Melaka
Equatorial Cameron Highlands
1 Sendayan Club House Seremban
Doubletree by Hilton Kuala Lumpur* (Under Progress)