has been devoted to manufacturing bottle washing machines for years. Thanks to the high qualitative standard reached by its production, the technology used and the time-effective post-sales support offered to customers, it has become a leading reference within this field.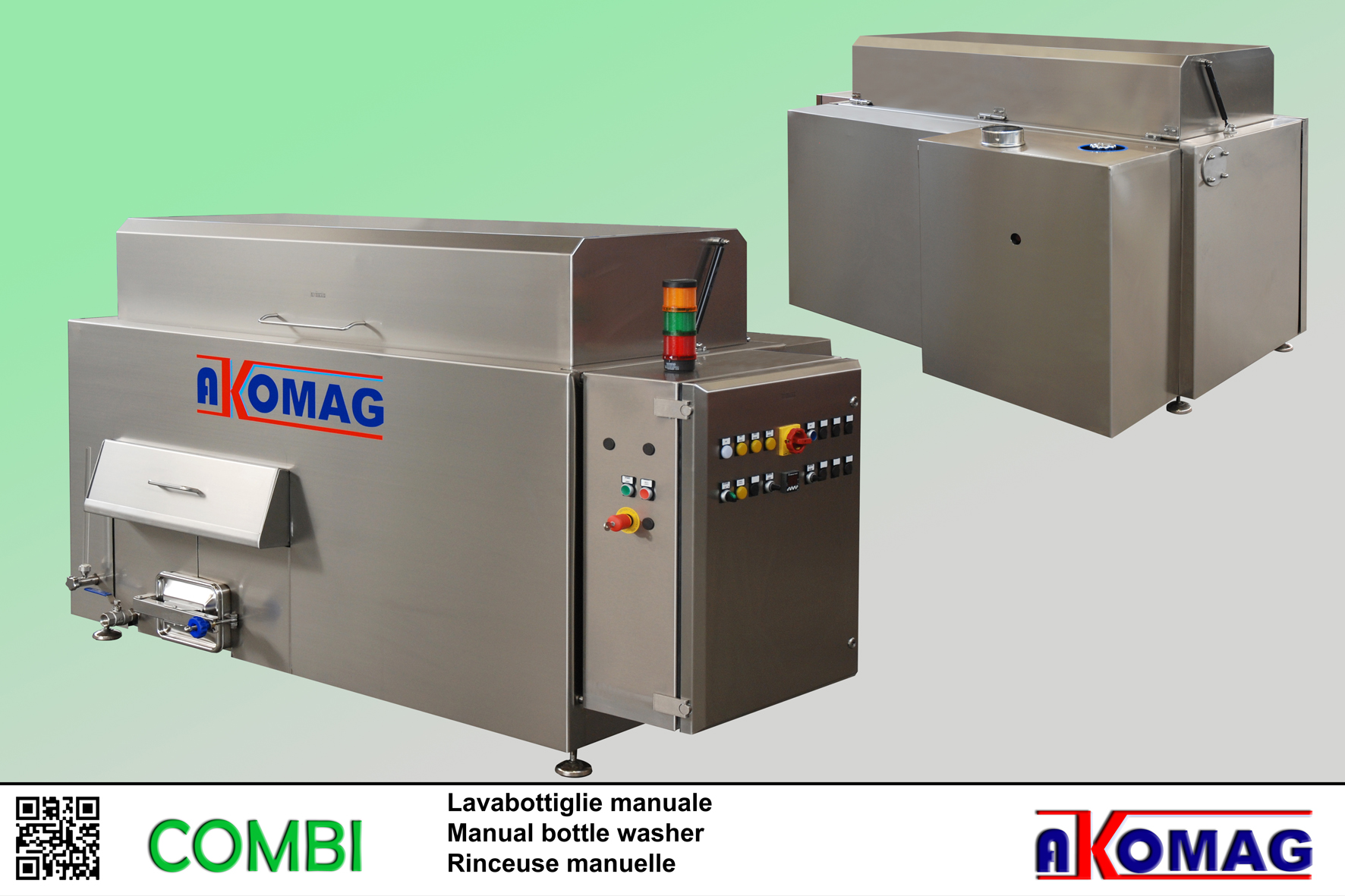 Manual bottle washer "COMBI"
COMBI , designed following different small users indications with low production (family winery, micro beer, etc.) it offers a great versatility and can adapt to the most varied range of requirements.
It has an extremely compact design, lowest consumes and practically " without maintenance " because without mechanical organs, COMBI contains in a single machine all the functionalities of a traditional bottle washer: good washing, removal of the labels and good bottles rinsing.
The all safeguarding the environment and reducing the production costs, allowing to recycle easily the bottles previously " to lose ".
The machine's modular construction, allows to progressively increase its functions, the automatisms, besides the level of sophistication, inserting special sections of washing and/or of sanification.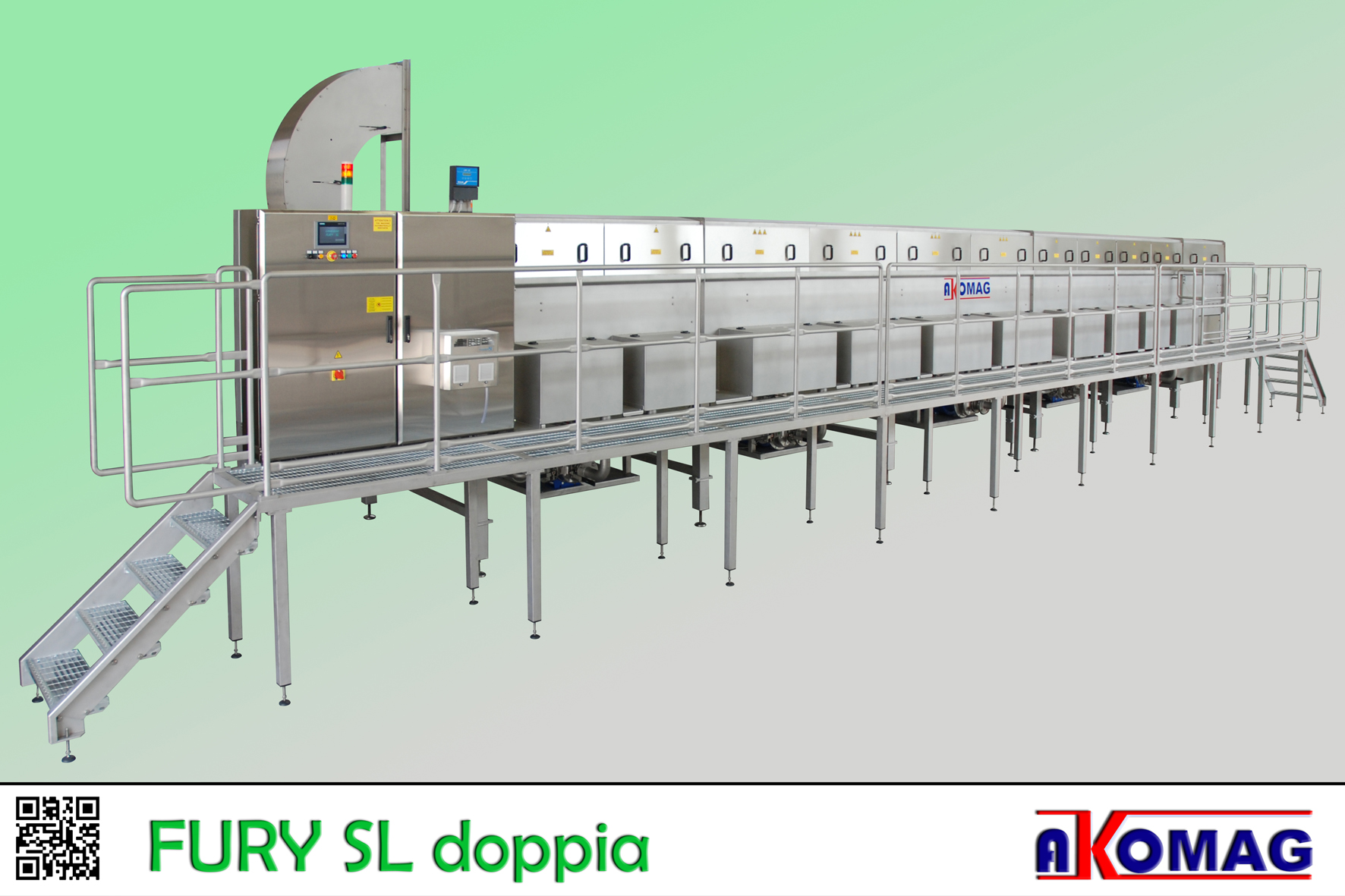 Crate washer "Fury"
The FURY series is a completely automated crate washer entirely built in stainless steel.
Reduced maintenance, extreme ease-of-use and cleaning are its strong points.
High pressure pump in stainless steel, automatic tank level control, self-cleaning filters in the spraying tanks, automatic working temperature and speed control, electrical system with IP 55 protection. These are just some of the characteristics of this machine, which is available in a range of sizes and types according to your production requirements.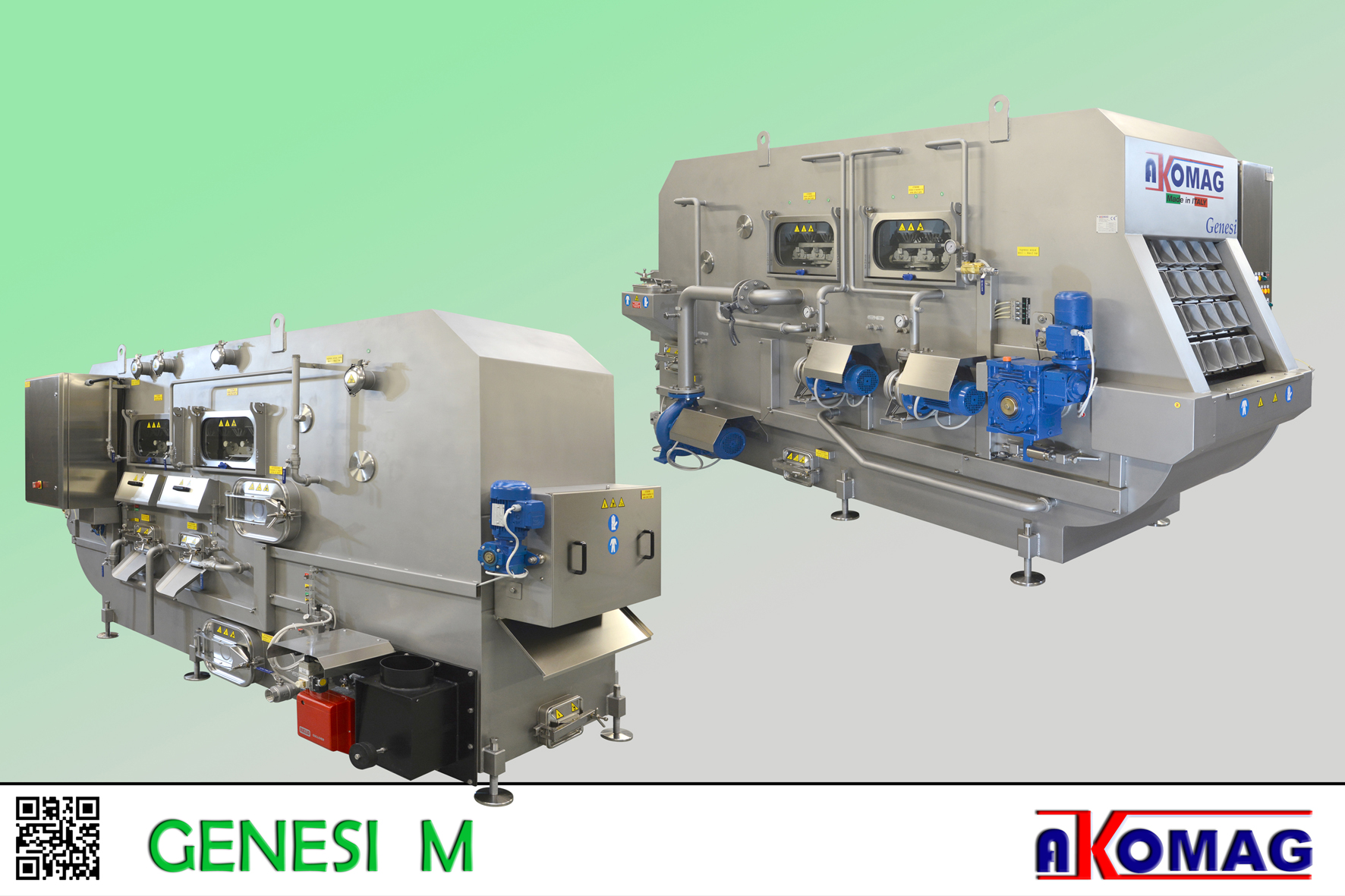 Bottle Washer "Genesi"
The basic and "L" models of the GENESI bottle washer are extremely compact alternate cycle machines.
Designed following user indications, with low productive capacities, these machines are extremely versatile and can adapt to the most varied range of requirements.
Thanks to a single but extremely effective washing cycle, running costs (water, electricity, detergent) can be reduced while still obtaining excellent washing results and ensuring that the bottles are perfectly cleaned, their labels completely detached and their insides totally emptied.
The fact that these machines are so easy to use and clean, requiring practically no maintenance, enables high outputs and very limited machine downtime.
The machine's modular construction enables the client to "build" the machine according to his own particular requirements, adapting it, as the need arises, to various applications (wine, oil, beer, etc.)
Its high quality standards and advanced technology together with skilled and reliable after-sales service make the GENESI model an excellent departure point in bottling line automation.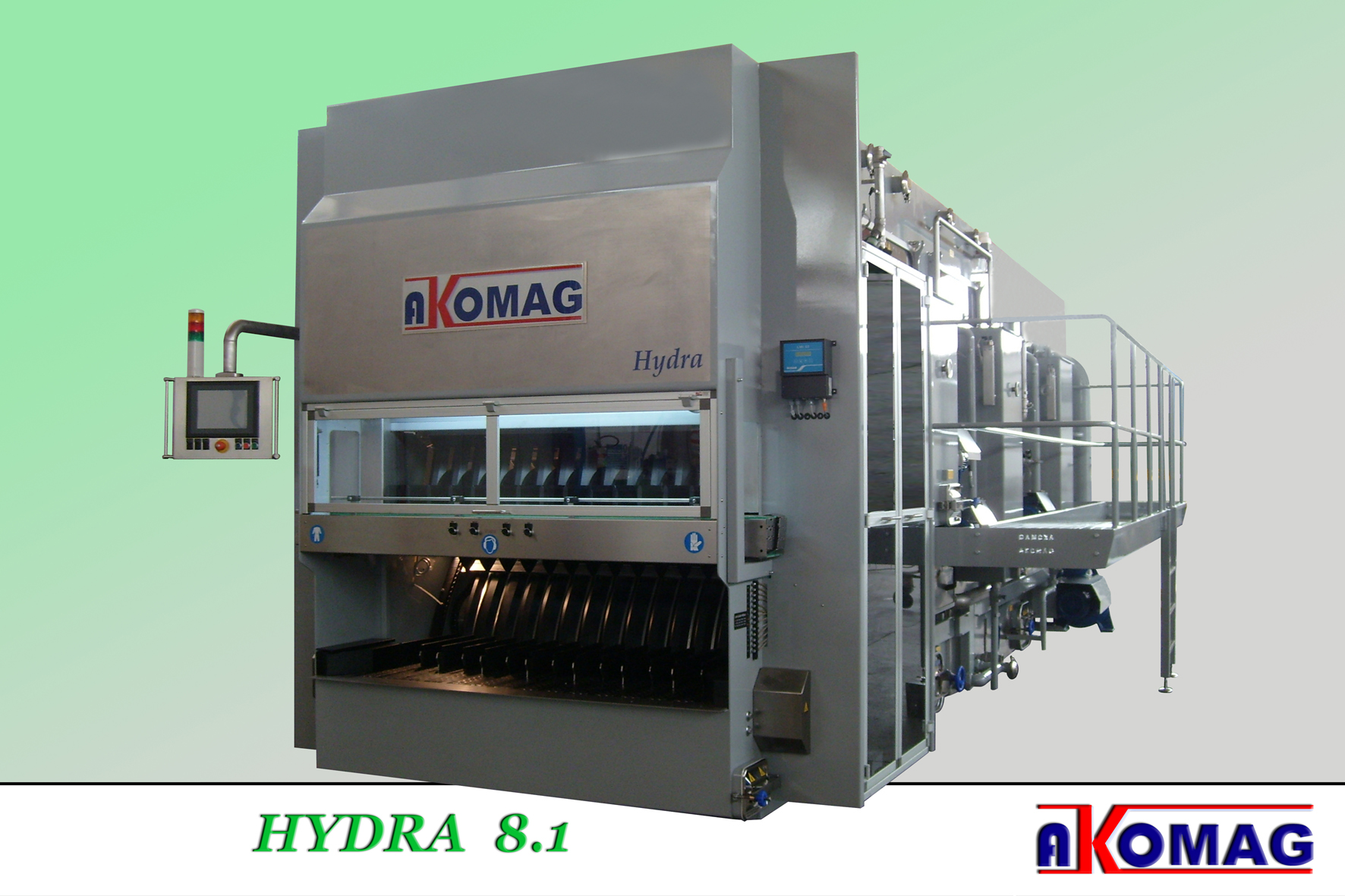 Bottle Washer "Hydra"
The HYDRA series is a completely automated bottle washer designed to incorporate the most recent sector innovations. Reduced maintenance, extreme ease-of-use and -cleaning are its strong points.
A new, more rational wash cycle-including an initial bottle-emptying station followed by a pre-wash spraying and first pre-soak bath-significantly reduces detergent bath pollution and markedly decreases consumption levels.
The double label-removal station assures that the labels are completely loosened from the bottles while a rotating filter, extending the entire width of the machine, carries every last trace outside the machine.
The series of internal and external high-pressure detergent wash sprayings, performed using self-cleaning and self-centering rotating nozzles completes the bottle washing process.
A highly-effective alkalinity reduction station followed by a series of internal and external spray rinses, provide thorough bottle rinsing with low water consumption from the mains.
Thanks to its modular structure and range of options and special features, the HYDRA series offers maximum flexibility to meet all customer requirements.