EXPERTS IN SECONDARY PACKAGING & END OF LINE SOLUTIONS
Tishma Technologies designs and manufactures high quality, high-efficiency packaging machinery, and packaging systems. Our products are used worldwide in most major industries including Food, Pharma, Confections, Cosmetic, Beverage, and many others. If you are a small manufacturer, you can increase your efficiency with our semi-automatic, manual load, stand-alone machines. For large worldwide companies, we offer high-speed, continuous motion, flexible, fully integrated turn-key packaging lines. We integrate quality craftsmanship, top-notch technology, and innovative, modular designs to accommodate today's flexible packaging machinery requirements.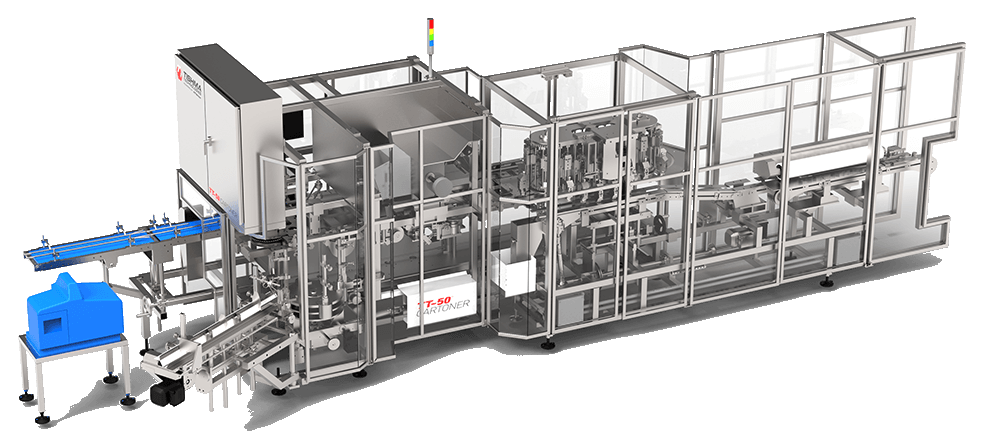 High Performance Horizontal and Vertical Cartoners
Tishma technologies can accommodate the most challenging applications with our operator friendly cartoners.
Downtime is no longer a concern; our cartoners are built for 24/7 operation! They provide flexibility, quick changeover, high-speed (up to 1,000 cpm) and superior product handling.
We are familiar with virtually every carton style on the market (and some not yet on the market).
Our packaging experience, and modular design provides proven solutions for most applications.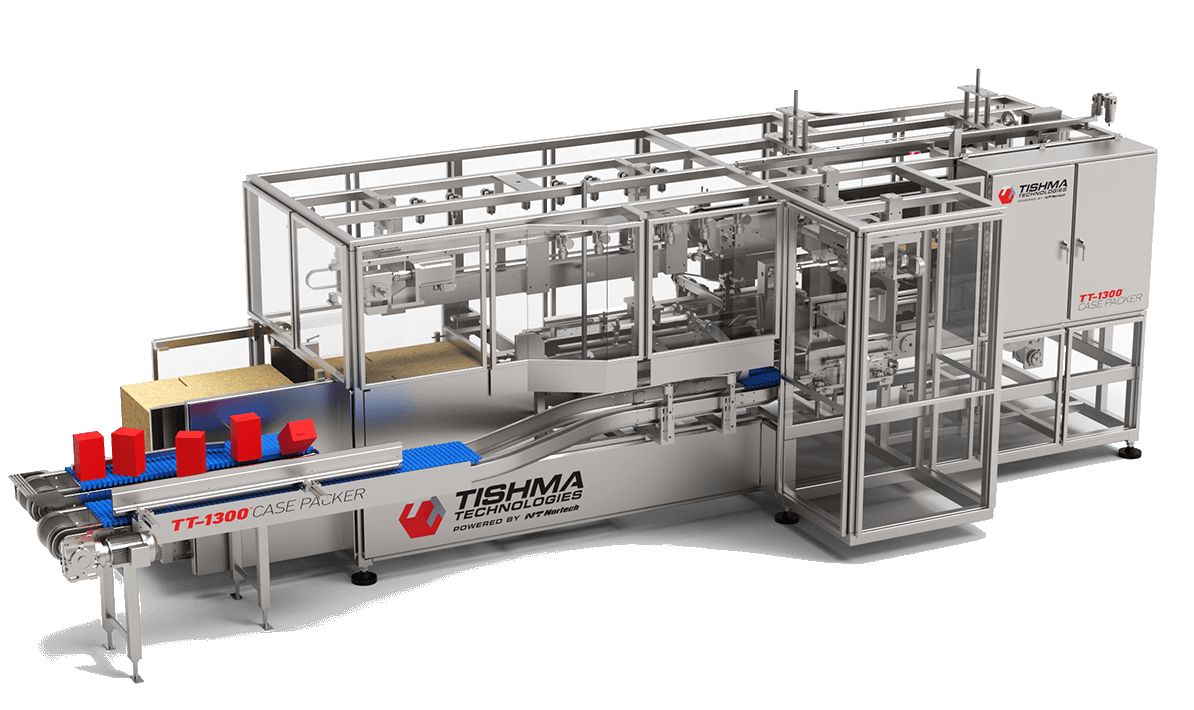 Tishma Technologies Case Packers
Compact and Efficient Case Packing Machine
As a natural extension to our product line, and to offer our customers complete turnkey solutions, we developed TT-1300 Case Packers. Our case packers provide flexible collation systems and high-speed product handling for top load case formats.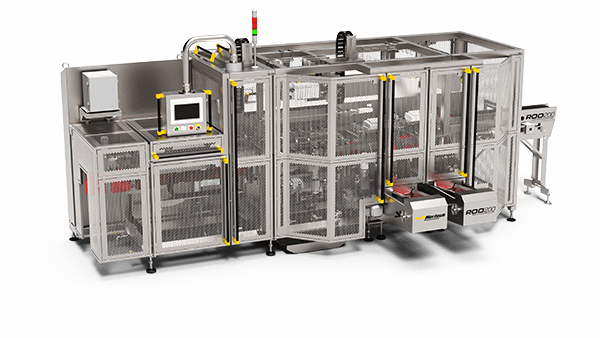 ROO-200 Box-pouch fill & seal machine
WORLD'S NEW CHAMPION IN FLEXIBLE PACKAGING
The ROO-200 Box-pouch fill & seal machine can pack almost anything into a box-pouch. With high efficiencies, a compact footprint, a wide range of bag sizes, decreased downtime, the ROO-200 will surely satisfy your box-pouch packaging needs!