Film Packaging solutions tailored to individual customer needs
Everything from one source: Project planning, manufacturing, integration
We are dedicated to the outer values in order to perfectly present, to protect and make the inner values transportable. Our innovative packaging solutions are developed and produced by 110 specialists in Dettingen near Stuttgart. They are in demand all over the world.
Hugo Beck is the world's leading manufacturer of flowpack, film packaging and post-print processing systems. Whether it is for a small or large budget, an entry-level machine or a high-end device, thanks to excellent technologies in the scope of performance between 3,000 and 18,000 cycles/h, we cover the entire spectrum.
In addition to series machines we are also well known for our efficient, task-specific solutions. Product properties, consumer behaviour, production process, distribution: We take a comprehensive approach and consider all relevant aspects for our customer-tailored concepts. We hereby create the machines, facilities and components that are specifically tailored to our demanding customers who operate in a variety of industries. For more than 60 years.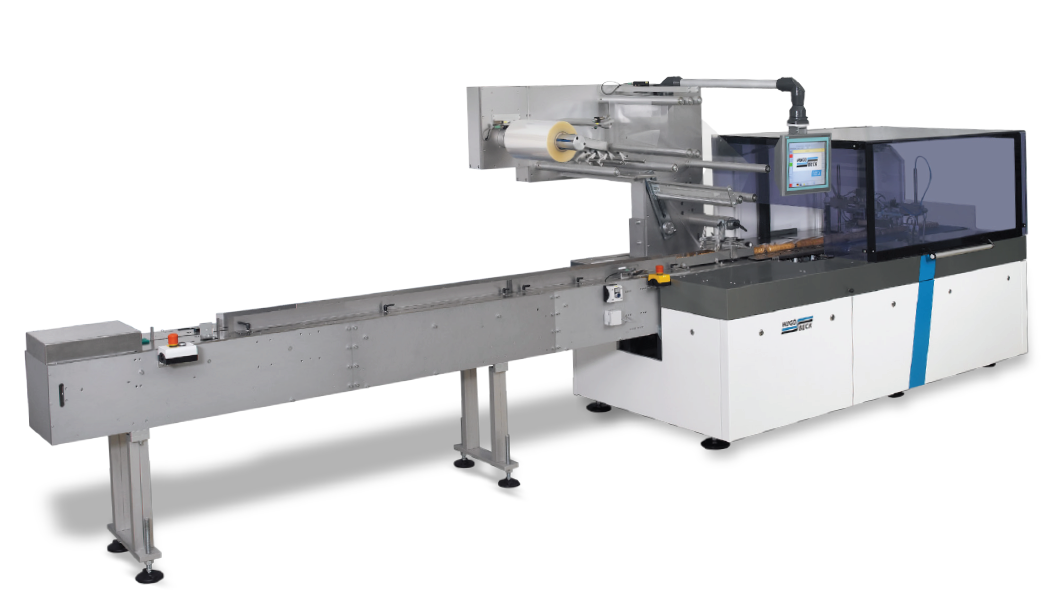 CONTINUOUS FLOWPACK MACHINE "flowpack X-D/X-UD"
THE MODULAR HIGH-END SOLUTION FOR AIR-TIGHT PACKAGING
The film packaging machines flowpack X-D and X-UD achieve one hundred percent air-tight packaging seams, seamless traceability and reproducible results from the very first product packaging. Packaging under modified atmosphere is possible.
Both machines are available with longitudinal sealing above or below and can be equipped on a modular and individual basis. Examples here are finger conveyor chains or infeed belts, thermal transfer printer, labelling machine and film changing machine for continuous film winding, i.e. non-stop operation.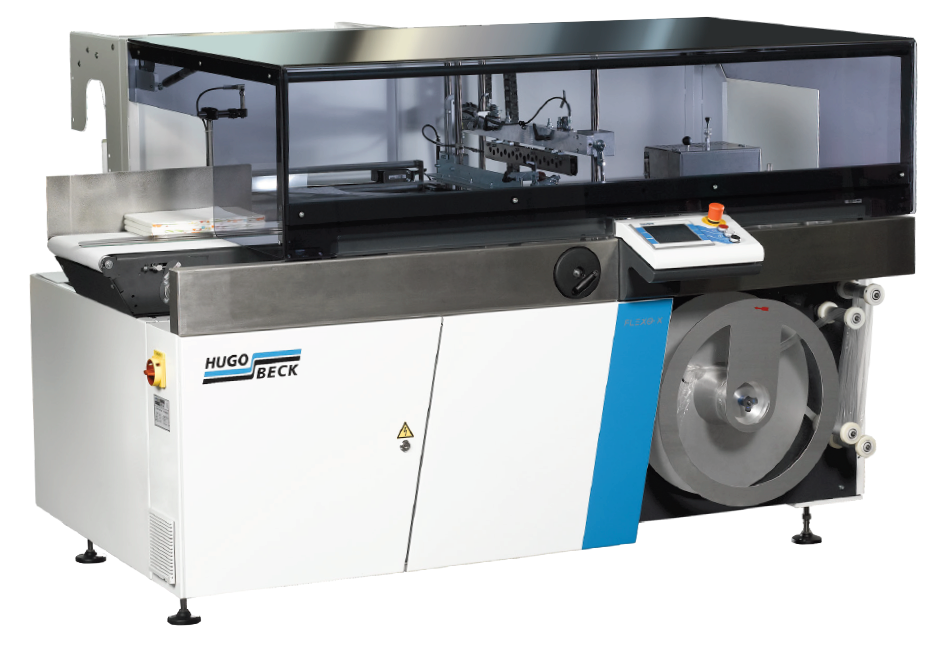 INTERMITTENT POLY BAG MACHINE "flexo X"
THE FLEXIBLE ALL-ROUNDER
The name says it all. This film packaging machine scores with maximum versatility. Frozen pizzas, biscuits, fruit and vegetables, books, skis, laminates, paint rollers, etc., you are instantly equipped for any kind of application with this machine – daily changing orders, for example. The flexo X features a side-sealing unit. The transversal sealing unit is designed as an intermittent version and processes a wide range of films, dimensions and products.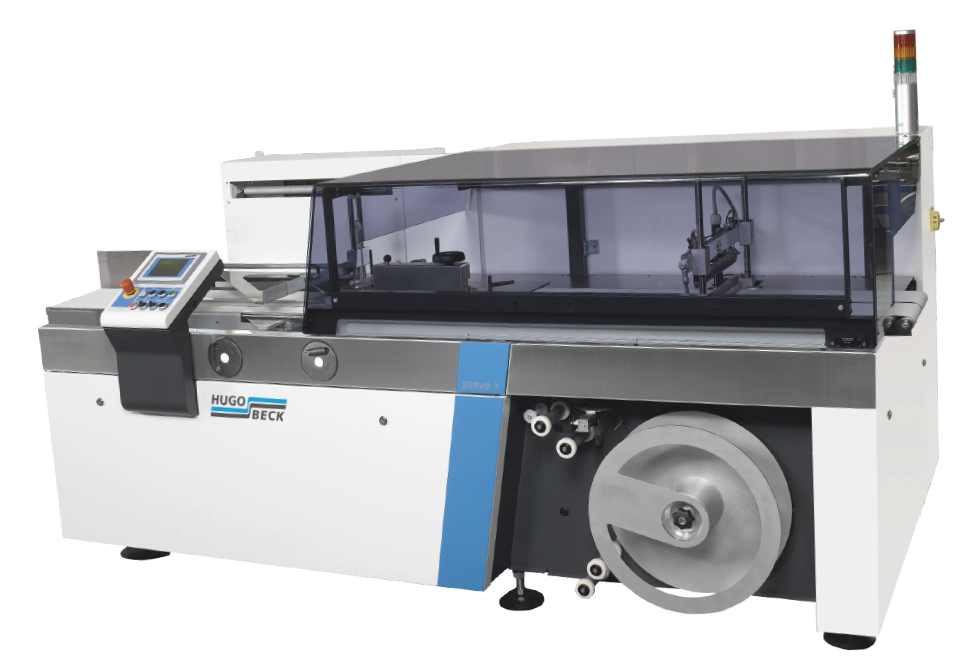 CONTINUOUS POLY BAG MACHINE "servo X/servo 800"
THE FLEXIBLE HIGH-END ALL-ROUNDER
These machines cover the broadest possible range of horizontal film packaging applications with side sealing – from business card through to windscreen – and they still have maximum flexibility.
The servo 800 is the most flexible and powerful of machines in the large-format segment.
Both machine types feature infeed belts processing a wide range of products.
The machines win over with their continuous packaging process and no stop-and-go, meaning dead time is not an issue when sealing. This ensures that the film packaging's excellent appearance is outstanding. Besides high performance, the availability is extremely high.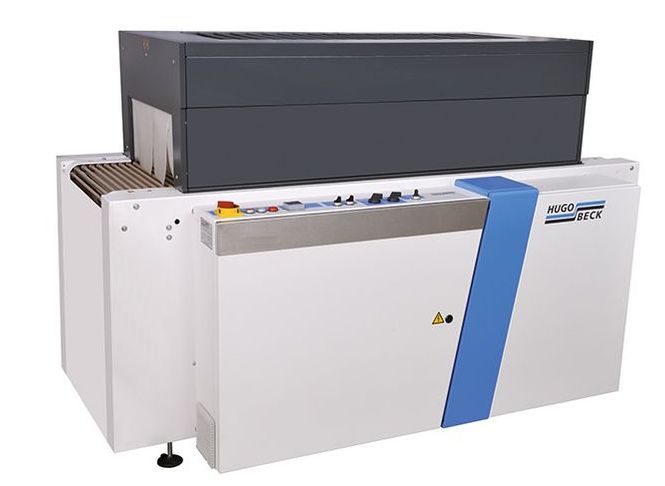 SHRINK TUNNELS
What has initially been bagged using a machine from Hugo Beck often needs to be shrunk in the interest of a tightly-fitting film and the perfect packaging that meets high standards. Whether it's circulating air or convection, Hugo Beck has the right solution.