Efficient and flexible BREITNER filling machines.
The physical demands on modern filling machines are enormous.
The variety of packaging and products sold by the trade chains leads to the need to change from one product to the other quickly, if possible, without the need for any size parts. It must be possible to use the packaging machines for a wide range of products with a minimum of maintanance. In addition the machines must be easy to clean and low wearing.
To meet the needs of our customers, these requirements have always been the basis and focus in the development of the BREITNER filling machine series.
Most of the BREITNER filling machines are equipped with inovative flow meter technology and can almost be used universally. This applies to the container sizes and shapes to be processed and also to the variety of liquids to be filled.
Be inspired…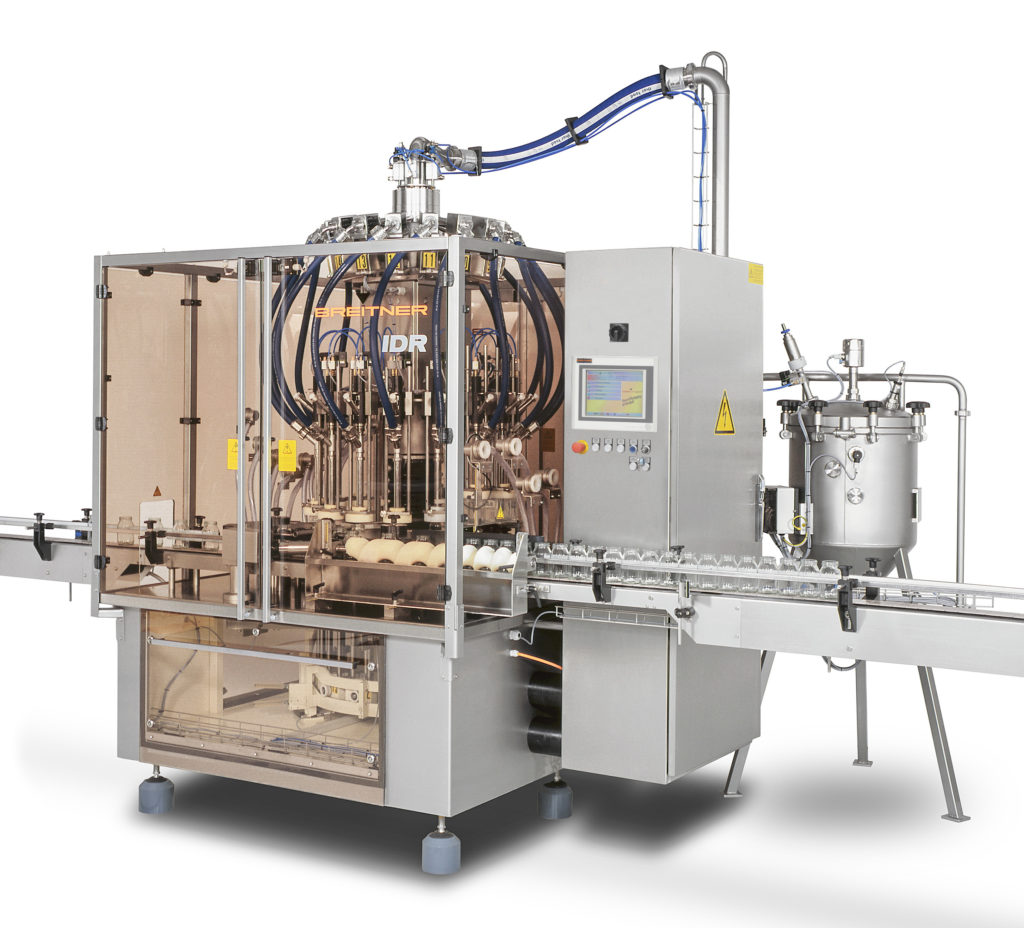 ROTARY FILLING MACHINE WITH FLOW METER, TYPE IDR, MDR
Rotary filling machines manufactured by BREITNER are particularly suitable for companies requiring large numbers of containers quickly.
BREITNER rotary filling machines are available as monobloc machines in combination with all BREITNER rotary closing machines.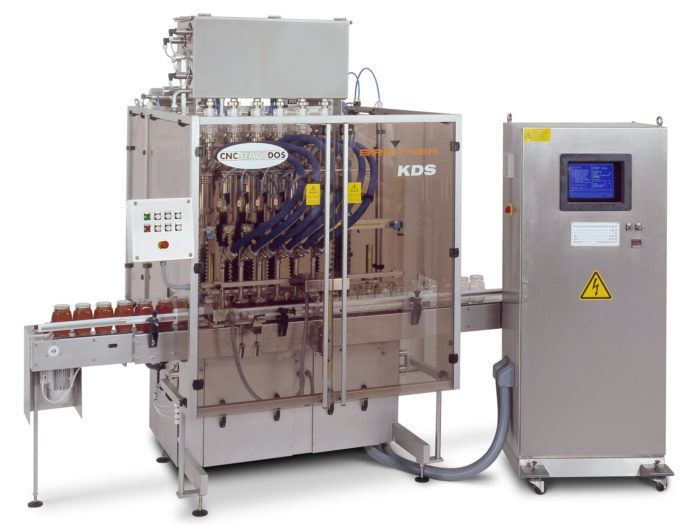 LINEAR FILLING MACHINE AS PISTON DOSING MACHINE, TYPE KDS
The BREITNER piston dosing machine KDS is particularly suitable for filling highly viscous products such as honey, jam or hazelnut spread. Any other products can of course also be processed on this machine.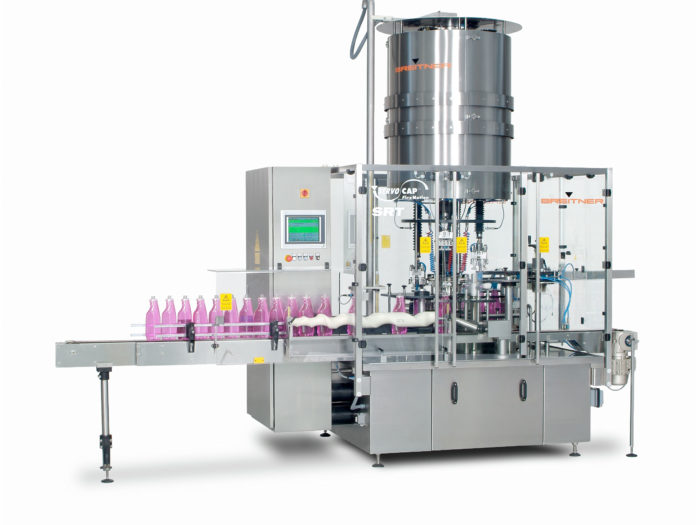 SERVO CLOSING MACHINE WITH STAR WHEEL, TYPE VSP / VTR
Intermittent motion linear closing machine for outputs up to 60 containers/minute. For closing all sorts of bottles, glass containers, canisters with screw-caps and press-on caps, dispenser pumps, spray pumps and trigger pumps.